North :
Azerbaijan/Turkmenistan/Armenia
Southeast :
Pakistan
East :
Afghanistan
West :
Iraq
Northwest :
Turkey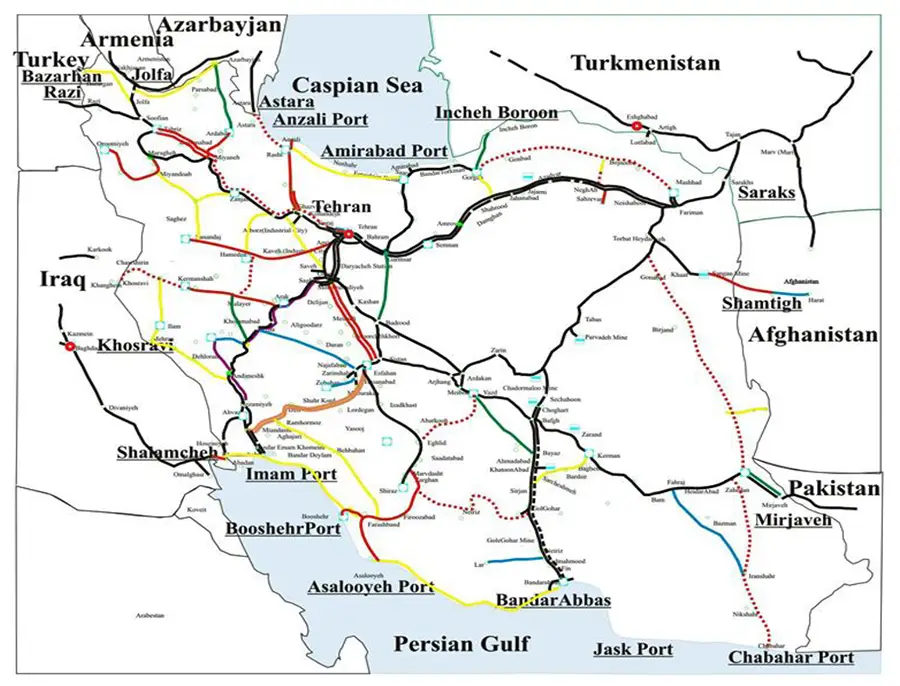 Borders
Armenia
The border between Iran and Armenia is only 35km long, with one crossing point in Iran at Norduz.
Azerbaijan
The Azeri border has two recognized crossings: between Astara (Azerbaijan) and Astara (Iran), and Culfa (Azerbaijan) and Jolfa (Iran), the latter leading to the exclave of Nakhchivan.
Turkmenistan
The Iranian border at Lotfabad and Sarakhs.Pakistan Along the 830km border with Pakistan, the only recognised crossing for foreigners is between Mirjaveh (Iran) and Taftan (Pakistan).
Afghanistan
The border at Dogharon, 20km east of Taybad, is open and straightforward.
Iraq
The border posts at Bashmakh and Parvizkhan– servicing the transportation via Iran to Iraq. Further north, the Haj Omran border near Piranshahr is the gateway to Iraqi Kurdistan and opens fitfully.
Turkey
There main road crossing to/from Turkey is at Gürbulak (Turkey) and Bazargan (Iran).There is nowhere to stay on either side and transport can be infrequent. Motorists usually cross at Gürbulak and Bazargan